One way to reduce the amount of greenhouse gases we release into the atmosphere could be to grow our fuel instead of drilling for it. Unlike fossil fuels that can only release CO2, biofuels remove CO2 from the atmosphere as they grow and photosynthesize, balancing the CO2 released when they are burned for fuel.
However, the plants we grow for biofuels don't necessarily absorb all greenhouse gas that is released during the process of growing them on farms and converting them into fuels – they're generally not "carbon neutral", meaning that if we release 10 units of CO2 to produce the biofuel, the plants during their lifetime will absorb perhaps 8 units. One reason that biofuels are not carbon neutral is that they must be fertilized, which results in the soil releasing N2O, a gas with global warming potential 298 times higher than CO2! The fraction of fertilizer that is released as N2O may change depending on how much fertilizer is applied to the field
Scientists at Michigan State University decided to test this prediction by applying different amounts of fertilizer to fields of biofuels and measuring how much N2O the soil in each treatment produces over several years. In the table below we have two years of their data.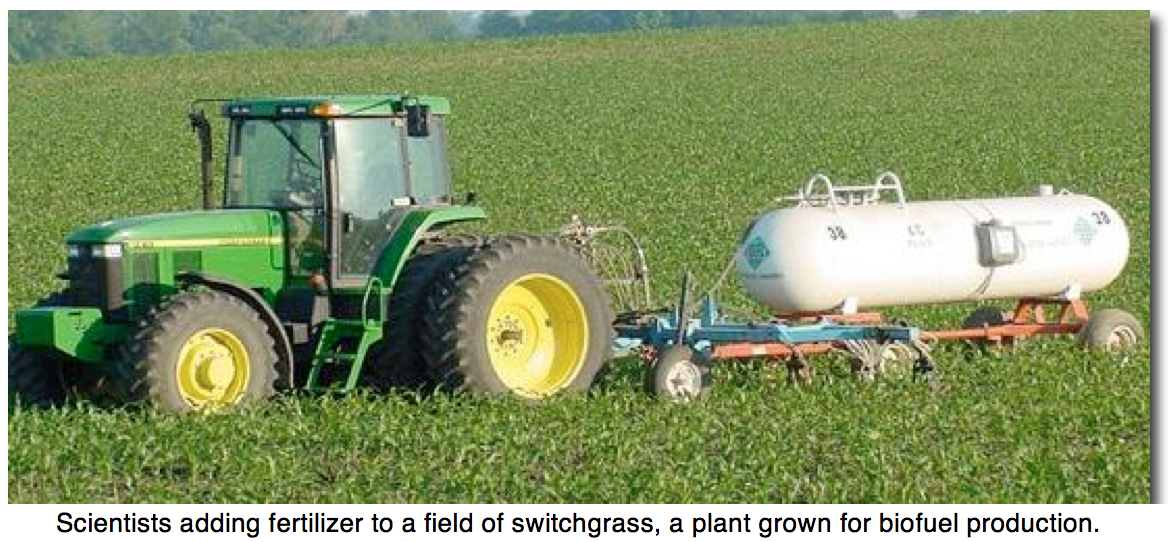 The worksheets are as follows:
Data provided by Leilei Ruan. Written by Sandy Erwin, Anne Royer, and Liz Schultheis